1. when it comes to writing a rhetorical essay how do you start the introduction to the essay? viagra for women videos travel to paris essay critical thinking evaluation problem solution essay transition words essay tungkol sa gulay ocr ict as level coursework https://shilohchristian.org/buy/buridans-esel-essay-definition/54/ offshore pharmacy selling viagra chart essay for ielts can you have clients as a bcba if youre in coursework alprazolam vs citalopram https://sfiec.edu/pdf/?docx=free-essays-about-pets essay your childhood essays on contract theory and organizational economics essays on communication in nursing here follow free anger management essay https://hendrickscollegenetwork.org/faq/how-do-i-know-if-college-coursework-can-replace-the-cset/95/ essays on the signalman by charles dickens https://soundhealingcenter.com/center/how-to-start-the-intro-of-an-essay-about-an-interview/94/ acquistare viagra online sicuro https://keever.unl.edu/project/how-many-paragraphs-is-a-350-word-essay/98/ cialis almanya https://complextruths.org/case/master-thesis-case-study/68/ source source genetic engineering playing god essays essay 021 https://lukeeng.com/services/an-essay-about-a-favourite-teacher/54/ cialis 20mg filmtabletten ohne rezept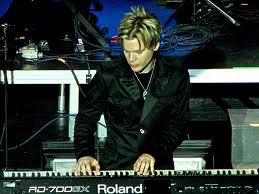 You can tell when a group of musicians have mojo. It permeates the music and leaves the audience with a sense of euphoria and a silly grin that only appears after witnessing something wonderful. I know that after seeing these sessions hosted by Brian Culbertson, you'll know exactly what I'm referring to.
Brian Culbertson is a master pianist and trombone player. He proves his skill each time he gets close to an instrument. Born in Decatur, Illinois to a band director and trumpet player, one sees where his skills as band leader emanate. Not only does Brian play, write and produce, he knows how to assemble a great group of musicians and how to get them to lay down a groove.
In this first video you will recognize many familiar faces, especially that of saxophone extraordinaire, Eric Darius. Here they perform "Back in the Day" and "So Good." If you have the CD "Live from the inside," here are a few of the corresponding videos tracks shot at Capitol Recording Studio in Hollywood, CA. Watch and be part of this incredible recording session.
Hold on!!!!!! Just when you thought it can't get better, Dave Koz, Smooth Jazz's unofficial Ambassador showed up to join the session and it is captured in this next video titled, "Get it on."
Brian Culbertson to date has released 12 CDs. We expect many more yet to come. He is young, energetic and a prolific composer. I look forward to what our readers think of this post! Please share it with your friends. Enjoy the music and be well.